ANNOUNCEMENT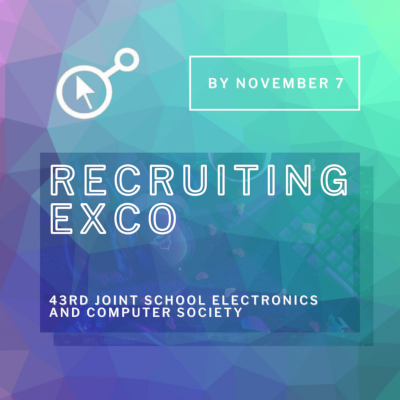 2021/10/18
43rd JSECS Executive Committee Election
43rd HKJSECS
To all computer and electronics enthusiasts, the 43rd Joint School Electronics and Computer Society executive committee election is now open for application!
In JSECS, a non-profit society run by and for students, you will be connected with like-minded peers, and have the opportunity to work with industry professionals plus corporations to organise exciting events. Amid the pandemic, you will be given unique opportunities to host brand-new activities on an unprecedented scale.
If you are interested in joining the committee in the coming year, please submit your application form here at jsecs.org/43-exco-app, before 30th October. And we'll see you at the interviews!
Update on 30th October 2021: the deadline has been extended to 7th November.